The Blessing Tag — for Horses, Dogs, and Cats
No matter our riding style, we horse lovers enjoy spoiling our horses. There's something within each of us that makes us want to demonstrate our love to them.
I've found that horsemen of all kinds are enthusiastic about the idea of blessing their horses (dogs and cats, too) and they love the idea of putting on a tag to commemorate that blessing.    
In fact, people have volunteered all kinds of ways the tag might be special:
     "Can you imagine if we put a tag on each of our rescue horses?"
     "I think each lesson horse should wear a tag."
     "What a wonderful way to offer a silent witness of my faith"
     "This would be a super gift for the girls at the barn."
     "We could set up a table and sell tags at the horse show, and offer to pray for people's horses."
     " I like the idea of doing something special for my horse."
And on it goes. These are just some ideas to get you thinking. AND -- 
What if — with the help of our horses — we could let people know one pivotal truth:
The Blessing that that speaks to our deepest need comes from the One who made us.
The  Blessing Tags are made in the USA , have a durable steel core, permanent color, and come with a ring.
The Horse Tags are 1.25 inch in diameter, and the Dog and Cat Tags are 7/8 inch in diameter.
One side has the Horses on a Mission logo, and the other the words,
"

God bless and protect this special horse

."

AND - we can personalize the tag with your horse's name!
They are available for purchase at $12.99 each ($19.99 personalized), with special pricing for ministries, rescues, and those wanting to buy more than just a few.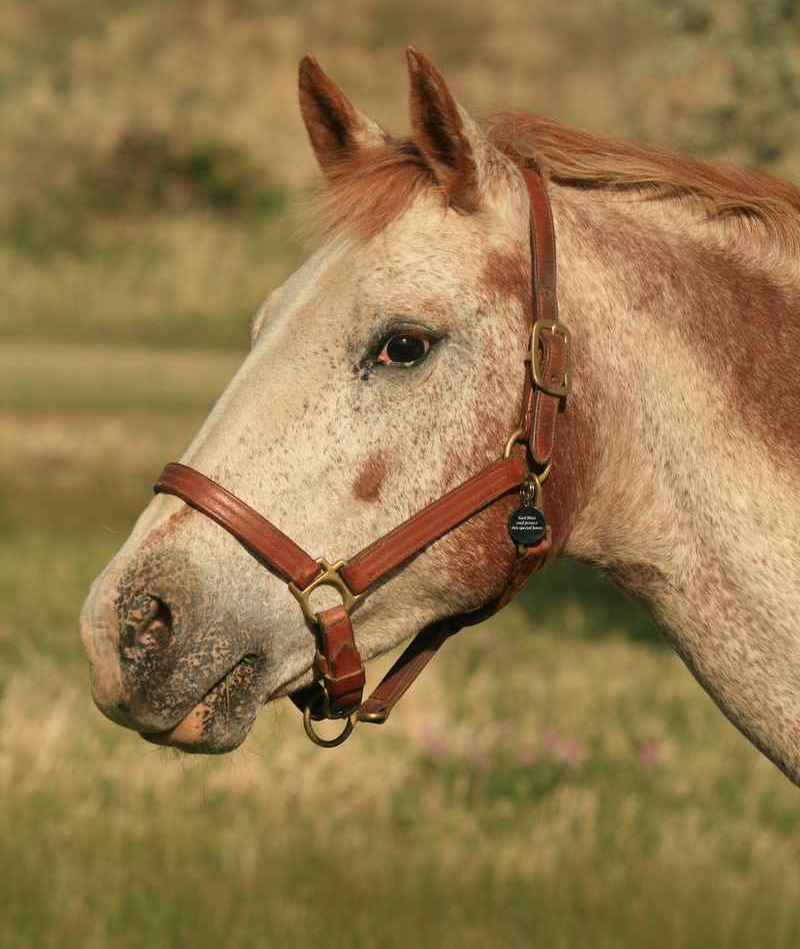 "A wonderful gift!
It will bring a smile
and a bit of encouragement,
no matter where you are on your spiritual journey."